Norbert Engel, French abstract painter, was trained at the Superior School of Decorative Arts in Strasbourg. He currently works in Alsace and on the Côte d'Azur.
Abstract painting, vector of emotions and sensitivities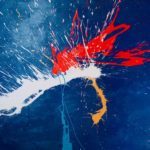 Abstract art is a vector of emotions and sensitivities. This new form of art offers artists the prospect of experimenting with new techniques and new subjects of inspiration and of approaching the fundamentals of painting (colors, shapes and perspective) with a new eye.
The abstract painter Norbert Engel fits perfectly into this movement. His both energetic and meditative nature means that one can draw strength or calm from his painting. For him, a successful work is a "work that has presence, and that radiates emotion".
Norbert Engel declines his abstract painting in different forms. He paints both abstract paintings in acrylic, watercolor and digital format.
Passionate about American expressionist painters of the 50s such as Jackson Pollock, Mark Rothko or Robert Rauschenberg, Norbert Engel also feeds on other references to abstract painting, like Nicolas de Stael, Simon Hantaï, Cy Twombly, and Alberto Giacometti.
Norbert Engel, a recognized abstract painter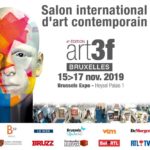 The quality and originality of his contemporary abstract paintings quickly caught the eye of professionals in the field of abstract art, which earned him to be exhibited in numerous galleries and exhibitions.
Spotted by the Madrid gallery Van Gogh and the Parisian gallery Sonia Monti, he also participated in the Brussels International Contemporary Art Fair, the Art Shopping exhibition at the Carrousel du Louvres in Paris and the Spectrum exhibition in Miami.
Today, his paintings are exported across France but also abroad (United States).
Do you want to buy a work by the painter Norbert Engel?
Go to his Artmajeur profile: https://www.artmajeur.com/fr/norbert-engel/artworks
Contact him directly via his website: https://norbertengel.com/contact/