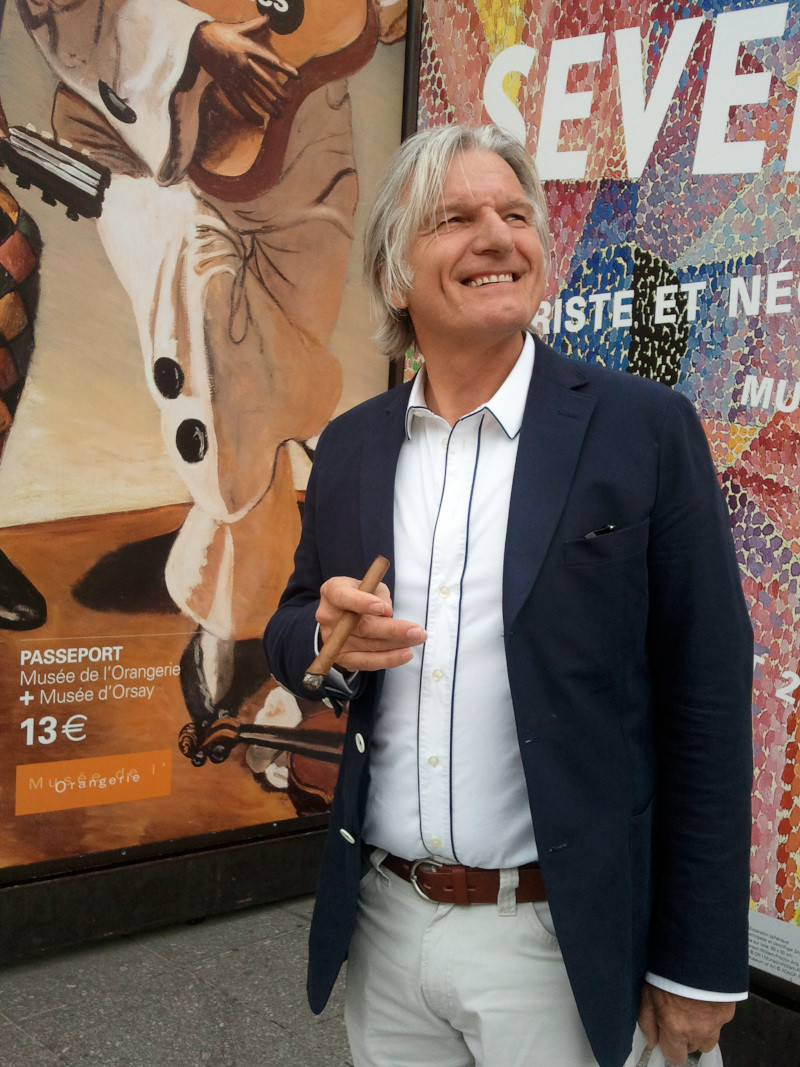 « Beauty is the embodiment of love »
Engel in German is the angel, the messenger, the intermediary.
I have always been a contemplative/active, hence two parallel lives of painter and manager, one nourishing the other.
Four key moments:
– A chilhood where the observation of the clouds held a preponderant place.
– 1998 to 2001, the ARTS DÉCO school of Strasbourg, in the studio of Franck Helmlinger, himself in the line of transmission of Auguste Rodin. I learned the art of seeing without judging, thus triggering an instinctive gesture liberated from a normative mental control.
– 2000, first exhibition on the theme « 50 years, 50 nudes ». Its success triggered a bulimia of exploration, experimentation, thirsty, hungry, joyful, in various media ( acrylic paints on linen canvas stretched on a frame, all-over on large raw canvas with various techniques: pouring, droping, scratching, scraping, sanding and so on…) and in multiple sizes ( some Large, but mostly XL or XXL.)
– 2017, David Hockney's exhibition in Paris made me discover the incredible possibilities of digital painting whose color palette is infinitely rich. Purchase of an iPad pro in the urgency and since, total addiction to this new technique of expression which gives the possibility to the art lover to acquire genuine original works published on aluminium in sizes of his choice.
Picasso said « I do not seek, I find. »
I agree!
In a body to body with the canvas, I find the path that leads from the heart of the painter to the heart of who loves to contemplate his painting.